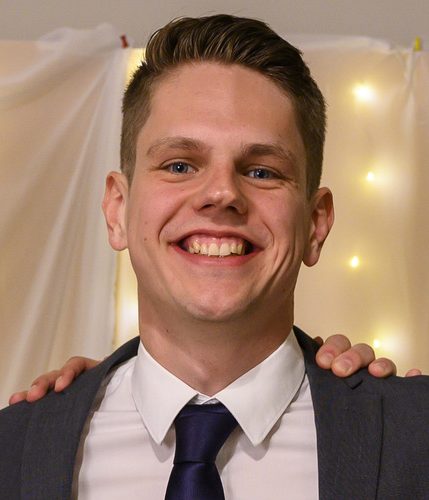 My name is Dooitze de Jong. I am twenty-six years old. I'm of Dutch nationality and of Frisian heritage. I was raised in the Netherlands our family moved to South Africa in 2011. Eventually, I moved back to Europe in 2016 to study theology and work at Socires, an independent think tank in The Hague as programme assistant since July 1, 2022.
Education
In 2019, I graduated in Theology and Religious Studies at the Evangelische Theologische Faculteit, Leuven with a BA. I currently pursue a master's degree, specialising in theology and economics, and Bible Translation into Western Frisian. To this end, I studied Translation Studies at the Vrije Universiteit Amsterdam (VU) and Advanced Western Frisian at the University of Amsterdam (UvA).
Work
I work at Socires as programme assistant for the policy programme Rijnlands Denken en Doen (Rhineland Thought and Action). The Rhinland school of thought is an arrangement of State, society and economics ("humane capitalism") that could possibly serve as alternative for neoliberalism. The objective of the programme is to "discuss and assess the value of the Rhineland thinking for current societal issues and relations." In practice, I write and redact publications and prepare for activities such as dialogues between societal players (government, corporations, co-operations, financials, labour unions, and others). I also work towards the financial sustainability of the think tank and to that end the communication and public relations (websites and newsletter among others).
Other activities are Bible Translation into Western Frisian, my mother tongue, and I produce livestreams and recordings of lectures, conferences and podcasts.
Interests
I am passionate about politics, jurisprudence and economics. I also have experience in computer technology, mostly system management and repair.